Ship It with
Pavin' The Way
What makes
Pavin' The Way

so special?
Pick, Pack , and Ship
Pick Ticket generation and assignment to specific personnel.
Product identified and packed into shipping containers.
Ship via UPS, FedEx, or USPS ( USPS via Endicia ).
Real time order management for expedited orders.
Real time tracking data sent to customers via email.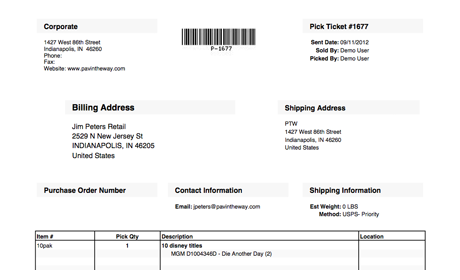 ---

Product Receipt and Location Management
Manage multiple inventory locations in your warehouse.
Receive full or partial Purchase Order quantities.
Manage where and when product is put away to warehouse locations.
---
Warehouse Transfers
Generate product transfers between 2 warehouses.
Ship complete or partial warehouse transactions.
Receive transfers into warehouse.
Inventory movement visibility during transaction.

---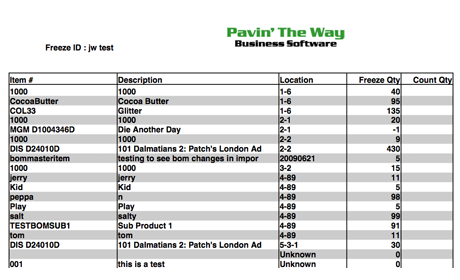 Inventory Adjustments & Physical Inventory
Adjust on hand quantity of single items.
Identify specific reasons for adjustments ( samples, lost goods, etc.).
Freeze all or partial groups of items for counting.
Produce count sheets for physical counting of products.
Upload counts from spreadsheets.
Update all product onhand and product GL transaction to account for loss or added inventory.
---
Supplier Returns
Generate transactions to return items to your Suppliers.
Pick and confirm quantities getting shipped.
Match Accounts Payable transactions to Supplier credits.
---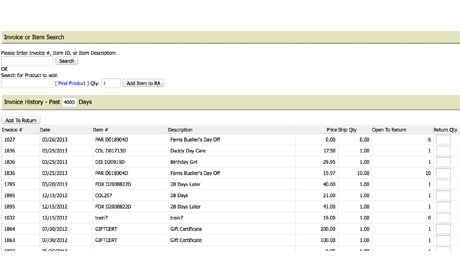 Customer Returns
Search for sold products to customers and issue RA#'s.
Manage receipt of returned items from customers.
Identify reasons for product returned.
Review and issue customer credits for product received.
Place product back into sellable or defective unit inventory.
Refund payment or email credit invoice to customer.